With forecasts indicating that well over 70% of all online traffic will be video it's not surprising that marketers are allocating significant budgets to both creating and driving views of video content. With over 1 billion unique users watching more than 4 billion hours of videos, YouTube has established a dominant position as the home of video on line, though more recently Facebook has gained ground, and is destined to challenge this position.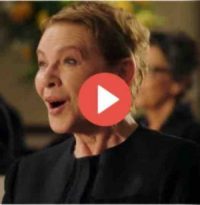 Having created the content, and uploaded it to YouTube, or one of the popular video hosting platforms, the challenge now switches to driving views to optimize this content investment. In the very recent passed marketers struggled to get an answer to the question: Can I embed a video in an email? as opinions differed widely across the email marketing community, as no solution existed that could deliver against the promise of Video Email.
This is the problem which Playable solves.
To engage customers and prospects many marketers are finding that email is the most effective channel, with it's low cost per send, ability to control timing, engagement and messaging.
Promoting your video content by email
But what is the most effective approach to promoting your video content by email? Searches on Google for Video email marketing provide an out of date and sub optimal answer, where it is repeatedly recommended that a screenshot of the video is published within the email with a simple "Watch the video" call to action.
Video email marketing in 2017
The options for promoting video content within email have changed significantly since the beginning of the year when Playable launched its Video email console. Playable has been designed to enable email marketers to publish a 10 second snippet of their videos into emails and be assured that 95% of their recipients will see the video play on opening.
A/B tests have consistently shown that including video with the email uplifts response significantly, versus the inclusion of that carefully chosen video screenshot. The most effective video email campaigns are those that successfully engage the recipient at the moment of opening with compelling video content and feature a strong call to action to convert the high engagment to a click.
In conjunction with these click rate uplifts Playable clients are also enjoying significant shifts in post click engagement as measured by time on site, with uplifts of up to 8x being achieved. Seeing is believing, so send yourself a video email sample using the form below.
[et_bloom_inline optin_id="optin_42″]