Special Offer:
1,000
3,500 Free Video Plays
!
Add Video To Your Mailchimp Email Campaigns
Get More Clicks. Sell More Stuff.
Increase response, engage your audience
and sell more product

with Mailchimp video email

Video ❤️ Email
Easily add video to your email marketing campaigns.
High quality video that plays automatically on 99% of inboxes.
Patented Video Email technology works with any email platform.

Increase Video Views
Video is the most engaging content. Email is the most trusted channel.
Start sending your best content to your best audience.
Maximize the reach and ROI of your video marketing.

Optimize Engagement
Video stimulates interest and desire more than any other content type.
Video email viewers are better qualified to drive post-click activity.
Get more clicks. Sell more stuff.

Mailchimp is the All-In-One integrated marketing platform for small businesses, to grow your business on your terms.
Playable is an Official MailChimp Partner.
Playable is fully integrated with Mailchimp Classic Builder, making it quick and easy to add video to your Mailchimp email campaigns.
Learn more below, by quickly adding a free video to your Mailchimp campaign, or watching the video guide, or reading the step-by-step tutorial.
Special Offer for Mailchimp Marketers: If you signup using your Mailchimp account to start your 30-Day Free Trial, you will enjoy 2,500 additional free video Plays. No credit card required.
Free Videos For
MailChimp
Get started FAST with one of our free sample videos for MailChimp
Watch The Video Guide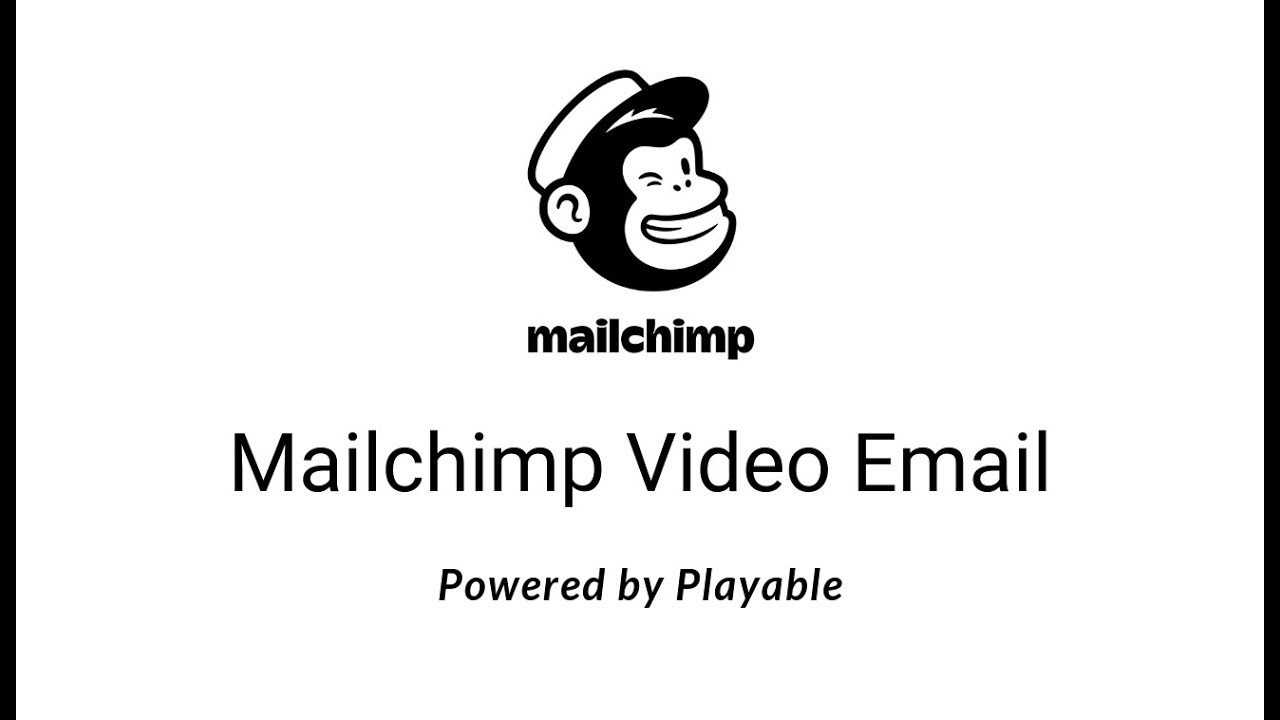 Step-by-step Tutorial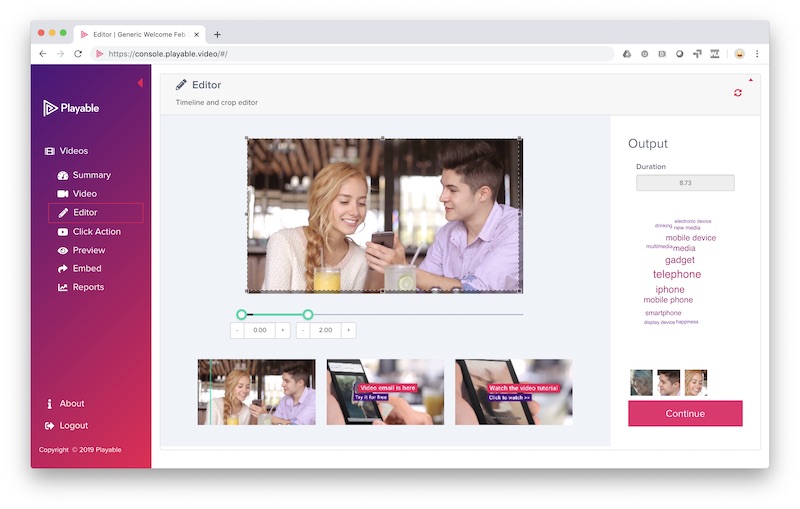 Frequently Asked
Questions
Can I embed a video in my Mailchimp email campaign?
Yes you can! Simply upload your video to Playable, copy the Embed code, and Paste into a Code Block in Mailchimp.

How does video play in my Mailchimp email campaigns?
Videos play automatically when the email is opened on 99% of inboxes. There's no need to click on a thumbnail of the video before it plays! Recipients using legacy Microsoft Outlook on Windows will see a static image instead.
Can I add a video using the New Mailchimp Builder?
Not yet. Mailchimp's new builder does not support adding HTML code to an email template. Instead, use Mailchimp Classic Builder to add Playable videos to your email campaigns.
Does video email work on all email clients and apps?
Yes, video works on all email clients. The highest quality video formats, including HEVC and MP4, are delivered to each email recipient, based on the device, email client and networking conditions.
What are the benefits of adding video content to my Mailchimp email campaigns?
Adding video to your Mailchimp email campaigns increases the reach and ROI of your video marketing, and increases the engagement and conversion of your email marketing; more views, more clicks, and you sell more stuff.
Enter your email address to send a sample video email to your inbox. Mouseover the video to preview the full campaign.
Video Showcases The Colors Of Gardening
Don't be limited to 356 colors of an animated GIF. Use HD video to showcase the vibrant colors of beautiful gardens
Showcase DIY Videos Directly In Email
Put your incredible video content to work from the very start. Showcase DIY video content in a video email with a deep link to the full video
Video Helps Art Grab Audiences Attention
Bring art alive in your video email campaigns. Video newsletters, events announcements, and all other emails will benefit from HD video
Drive ROI On Existing Video With Email
Video email allows you to create multiple versions of your existing video content and use it across multiple video email campaigns driving your ROI