It Works Great!
How Video Email Works
5 steps to
create a video email

campaign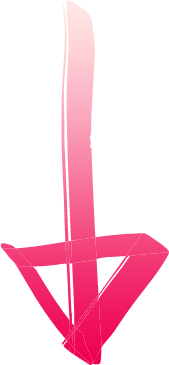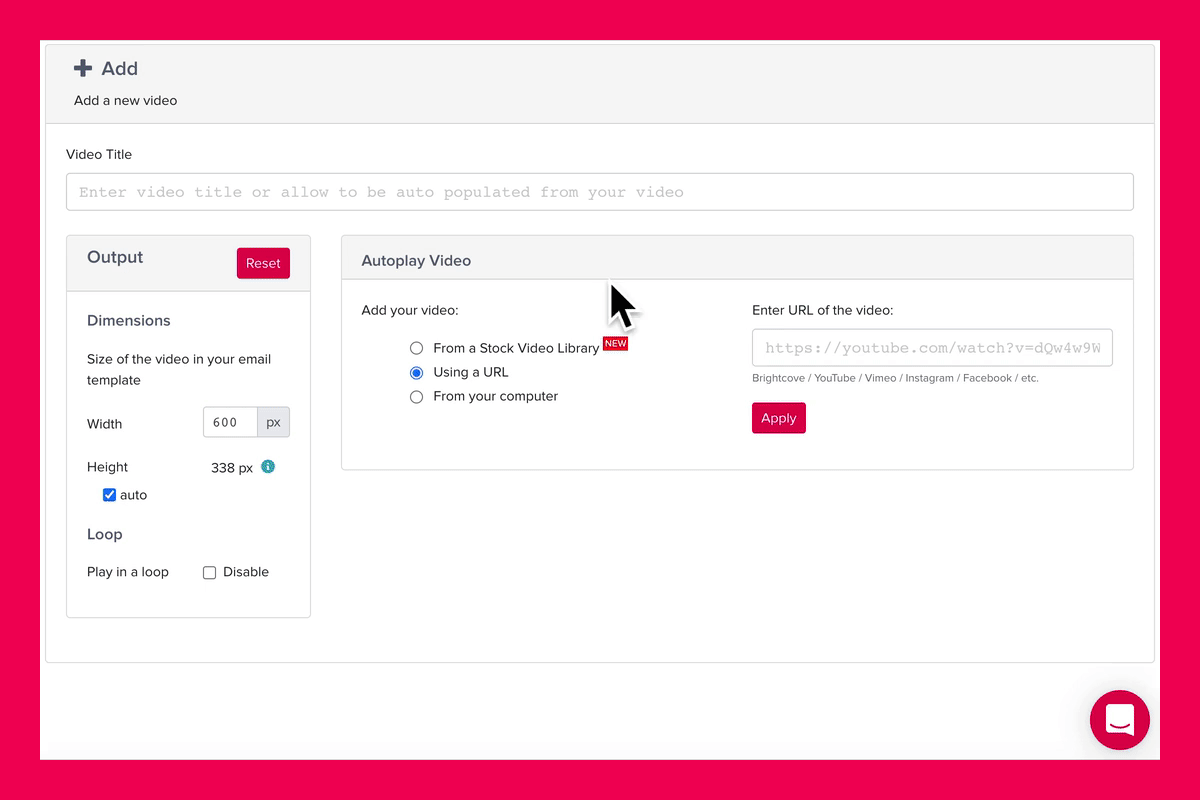 1. Add Your Video To Playable
Upload any video file, or use videos from YouTube, Vimeo, TikTok, Facebook, Instagram, Brightcove, or 100's of other video marketing channels.
No video production or editing required!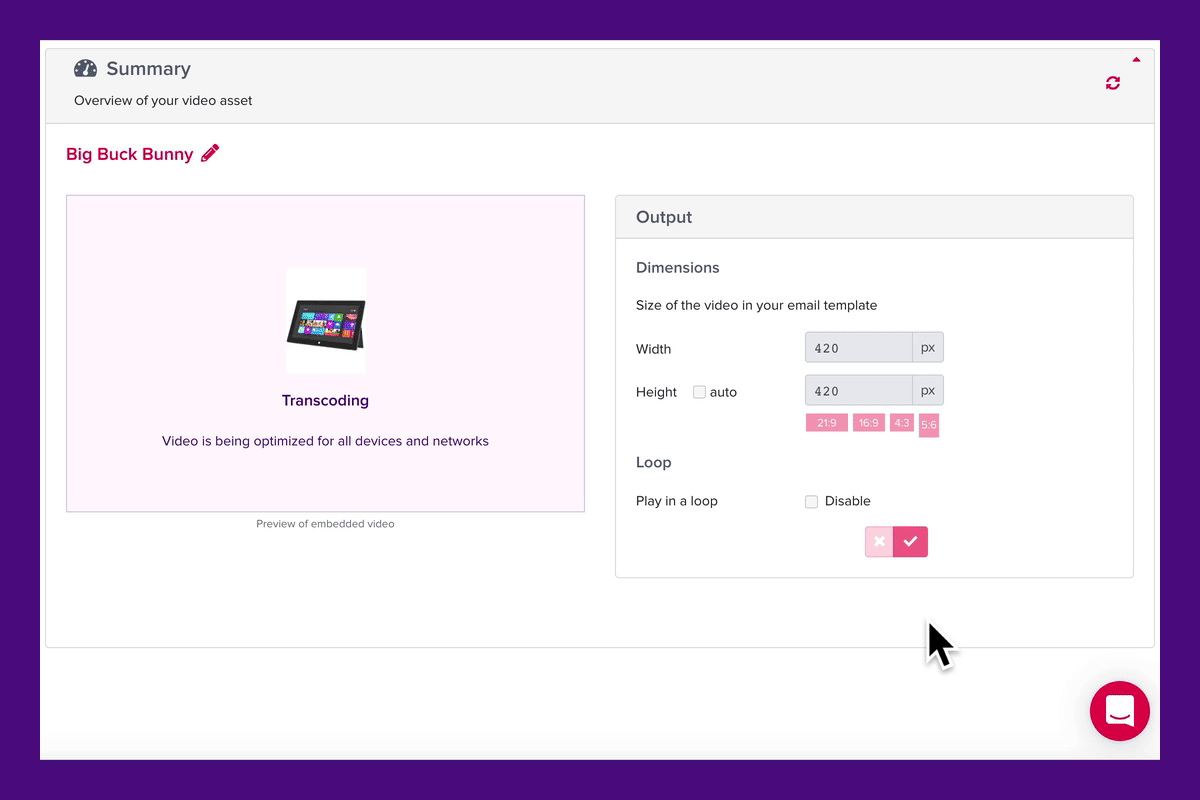 2. Video Transcoding
Playable creates dozens of different versions of your video, so that the best version can be delivered to each recipient at the moment of open, depending on their device, email client and network conditions.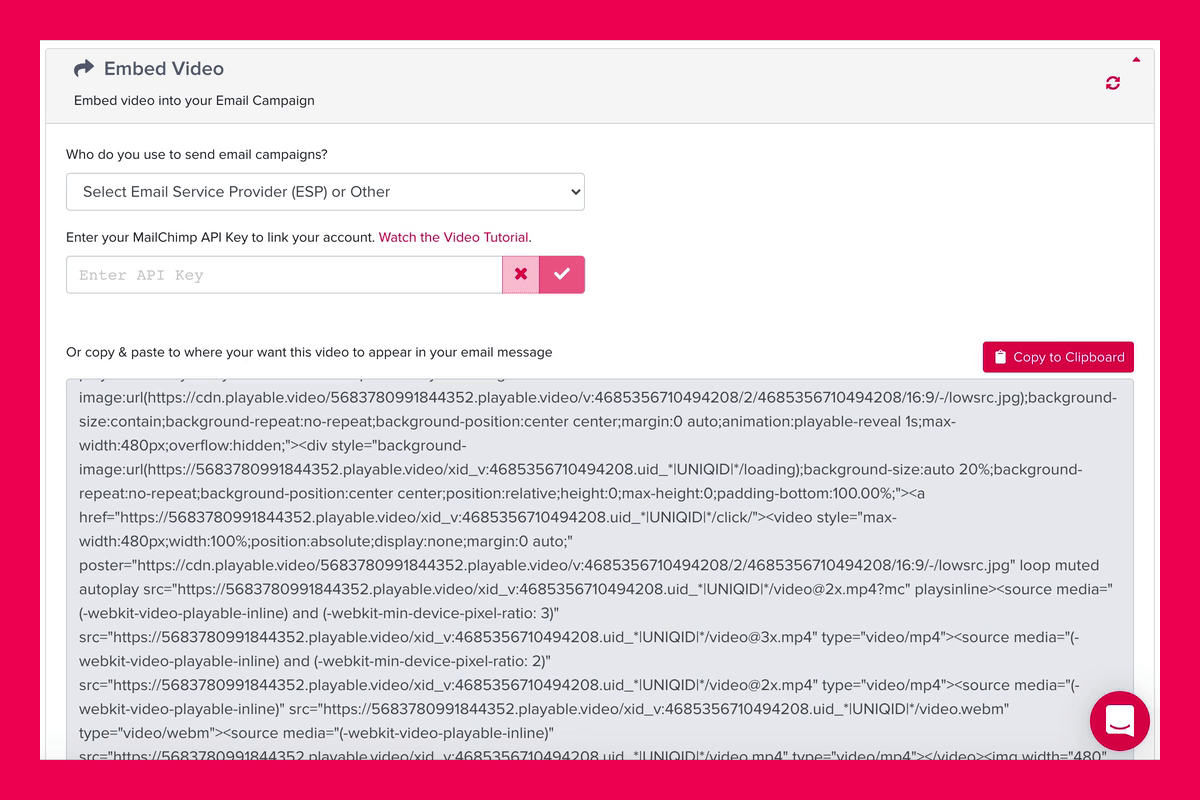 3. Copy the Embed Code from Playable
Simply copy the Embed Code …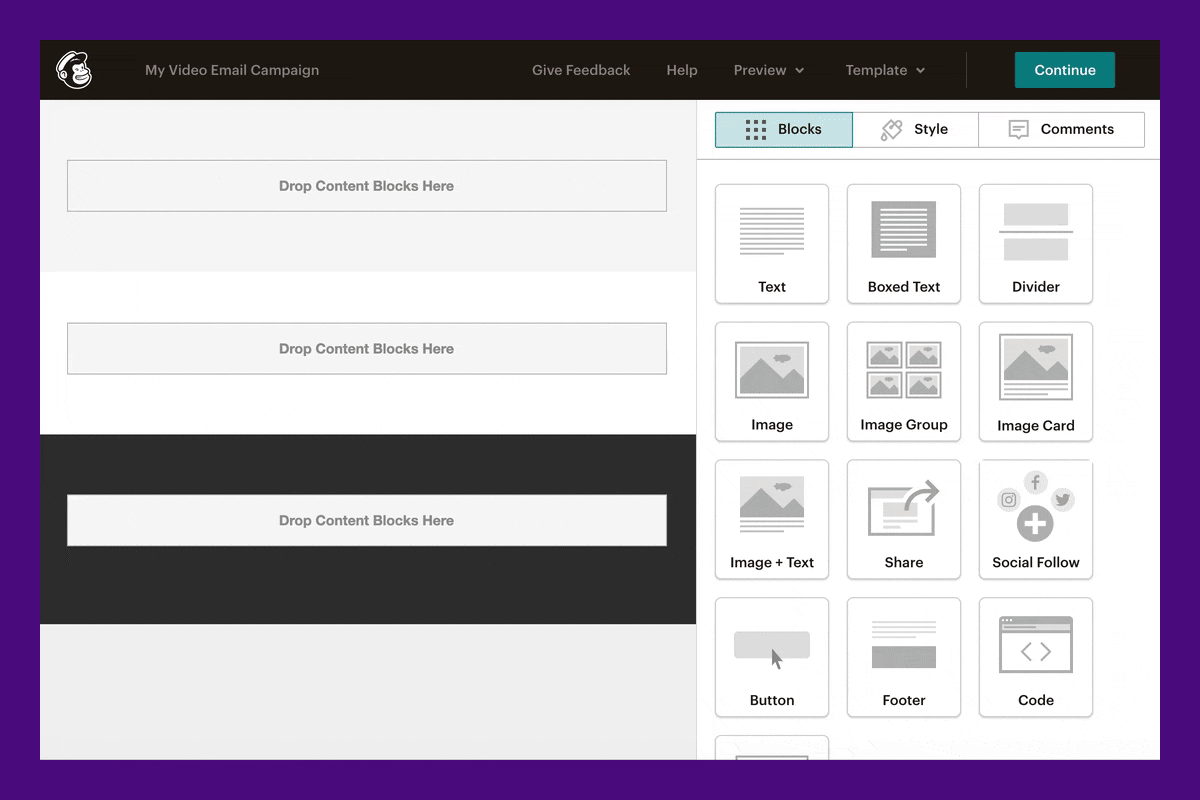 4. Paste into your email platform
… and paste the Embed Code into your email template.
Playable also provides a point & click integration with many email platforms if you prefer not to handle HTML code.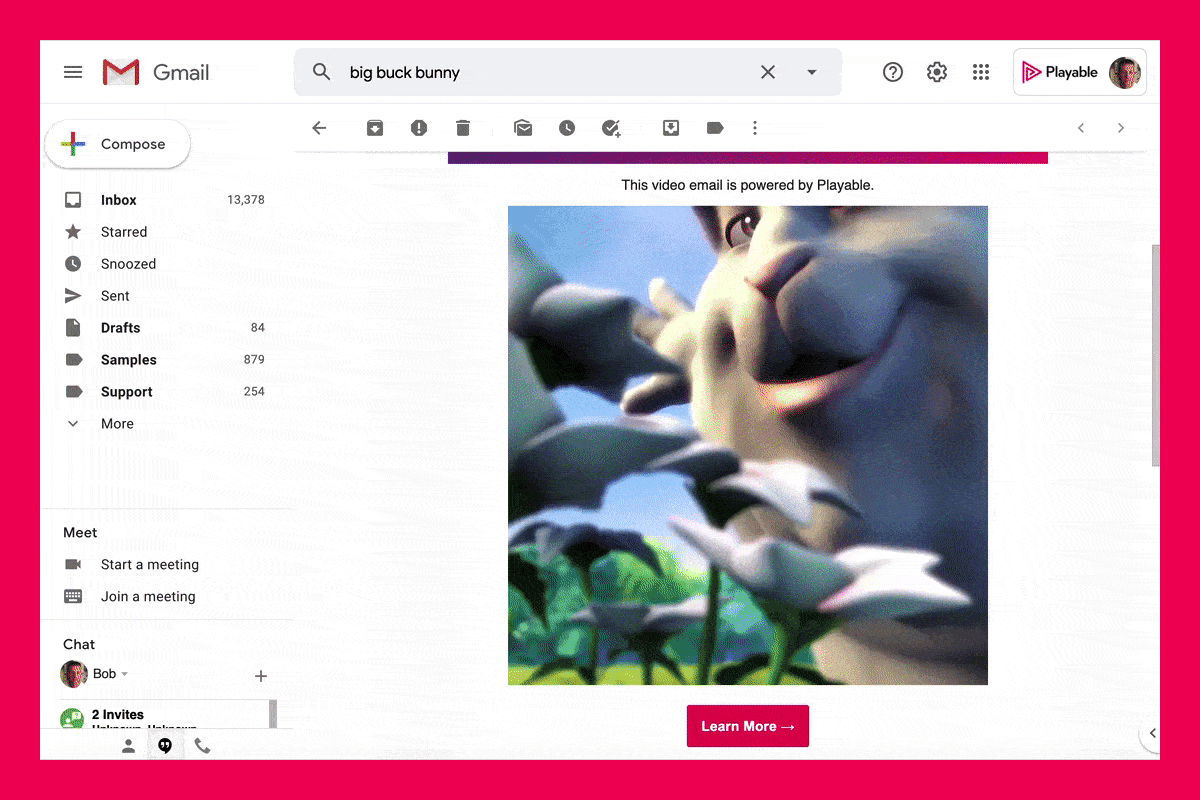 5. Watch Your Inbox!
That's it! You can continue to design, test, and publish your video email campaign using your email platform in the normal way.
Click on any feature listed below for more information
Click on any feature listed below for more information
Enter your email address to send a sample video email to your inbox. Mouseover the video to preview the full campaign.
It Is Just Cool To Watch Pets Have Fun
What better way to sell toys for pets than to watch pets having fun with toys. Video email marketing delivers the emotion behind the product.
Bring Flavors Alive With Delicious Video
QSR High-quality video in email delivers the deliciousness to Subways' savory meets sweet campaign
Using Insight Videos In Email Marketing
JP Morgan can showcase what's new in Technology, Media, and Communications Conference with HD video email campaigns.
Announcements Are Better With Video
Automotive David Beckham joins Maserati as their global ambassador. In Miami Beckham takes the Maserati Levante Trofeo for a spin and more.