Playable enables marketers to embed high quality video directly into their email campaigns, including live video.
Playable has streamed live video into email for brands and events including ESPN, the NBA Finals, Twitch, RedBull, and the Lollapalooza and Electric Daisy Carnival music festivals.
Previously, this has required custom integration between Playable and various live video streaming technologies.
Now, Playable is excited to announce support for YouTube live video streams, making it easier than ever to stream your live video events into your email campaigns.
How does YouTube – to – email live video streaming work?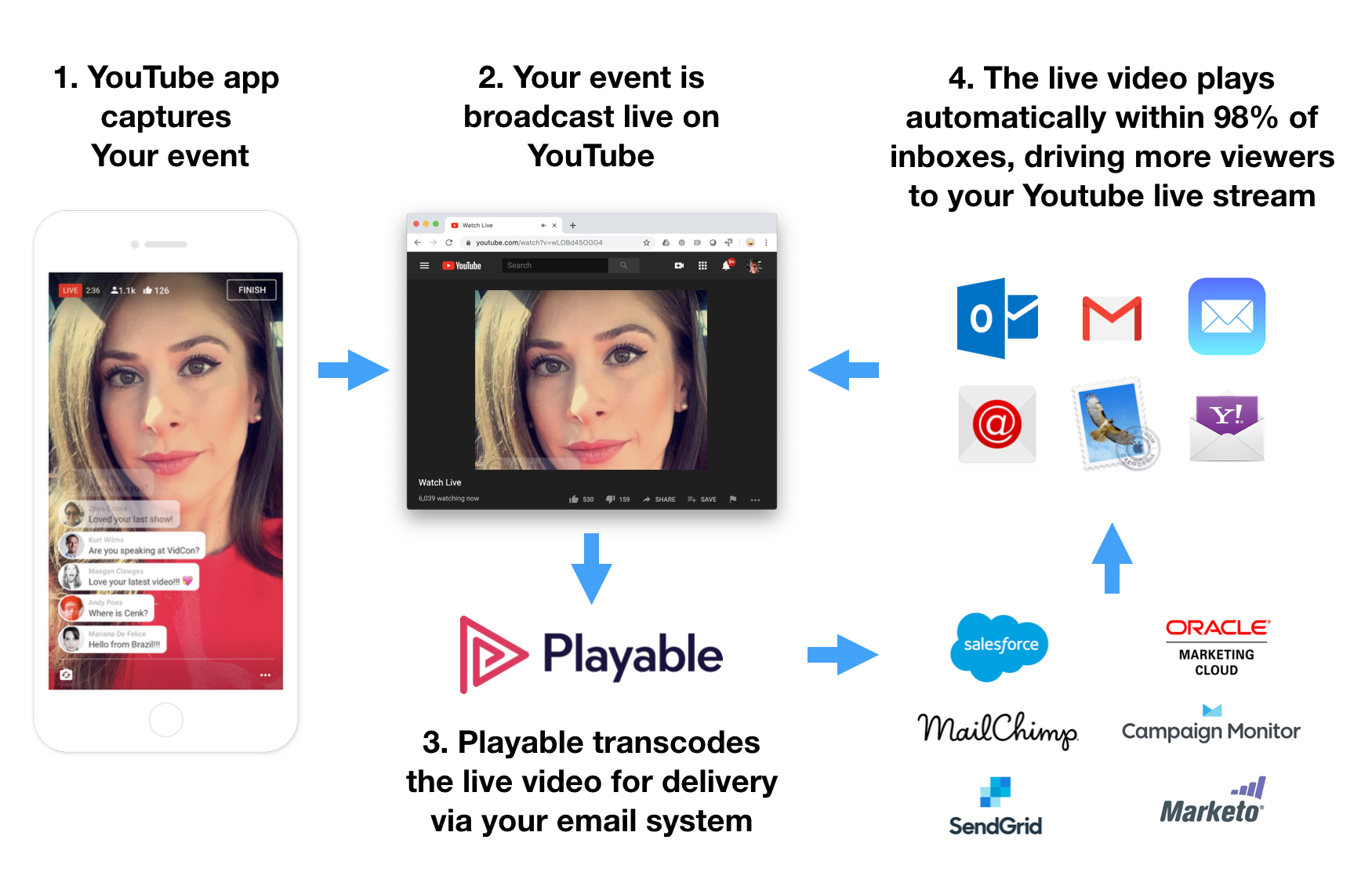 Get Started
Please contact Playable with details of your YouTube channel to have it connected to your Playable account. Once connected you can live stream from your webcam or from the YouTube mobile app, directly into your email campaigns.