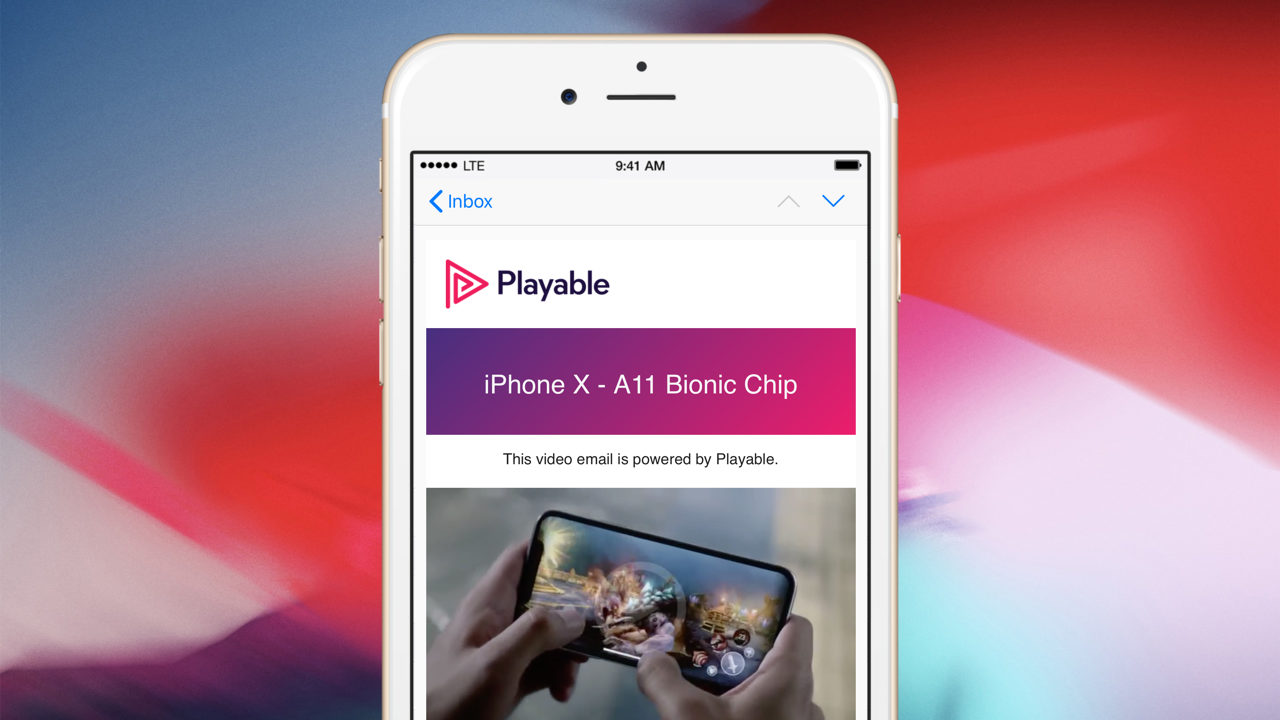 The most popular way to read an email is on an iPhone, using the default Mail app.
An amazing 30% of all emails are read on the iPhone Mail app, according to Playable data. That's several billion marketing emails every day.
So it's a big deal when iPhone Mail suddenly supports a new higher quality type of content that can be included in all those email messages.
With the recent release of iOS12, iPhone Mail now supports auto-play of MP4 video files.
Playable has now upgraded its video format delivered to iPhone Mail viewers, from APNG (Animated Portable Network Graphics) to MP4.
This upgrade delivers significant improvements in video resolution and depth of color palette, and also reduces the loading time of video emails.
Playable delivers the optimal video for each viewer based on the device, email app, screen density and network conditions at the moment an email is opened, as well as using real-time engagement data to choose the best performing video from multiple candidates.
"Delivering the very best optimized video experience is what we do at Playable", commented Bob Hitching, CEO of Playable.
You can try it out below by sending yourself a sample video email:
[et_bloom_inline optin_id="optin_93″]