Get More Views Of Your Youtube Videos
Add YouTube Videos To Your Email Campaigns
Videos play automatically within the inbox.
Get More Views, Get More Clicks, Sell More Stuff.
Increase your video views, increase your email response, engage your audience
and sell more product

with Video Email for YouTube.

Video ❤️ Email
Easily add video to your email marketing campaigns.
High quality video that plays automatically on 99% of inboxes.
Patented Video Email technology works with any email platform.

Increase Video Views
Video is the most engaging content. Email is the most trusted channel.
Start sending your best content to your best audience.
Maximize the reach and ROI of your video marketing.

Optimize Engagement
Video stimulates interest and desire more than any other content type.
Video email viewers are better qualified to drive post-click activity.
Get more clicks. Sell more stuff.
Is your business putting lots of effort into producing your Youtube videos, but you're not getting as many views as you want?
If you want to get lots more views of your Youtube videos, you could always pay to promote your videos, however that costs between 10c and 30c per view.
Alternatively, here's something better you can do, that costs less than 1c per view.
Your business can quickly and easily increase video views by 10x to 50x by embedding your video in an email campaign and sending it out to your email list.
Learn more below, by watching the video guide, or reading the step-by-step tutorial.
Start your 30-Day Free Trial today – no credit card required.
Watch The Video Guide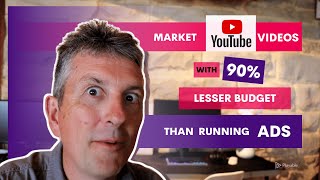 Step-by-step Tutorial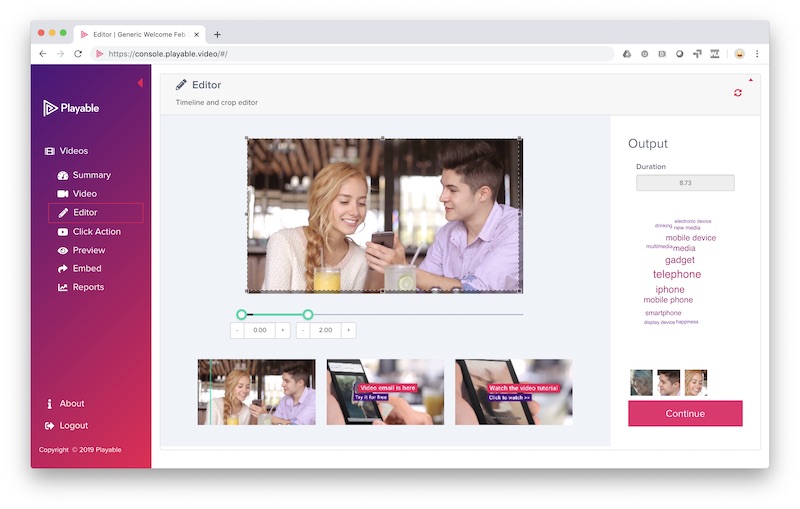 Case Studies & Examples

Frequently Asked
Questions
Is a YouTube video playable in email?
Yes you can upload your YouTube video to Playable, copy the Embed code, and Paste into your email platform. Send your campaign in the normal way and your YouTube video will play automatically within the inbox when the email is opened.
Does Playable send the YouTube video as an email attachment?
No, the video is not sent as an attachment to your email. The video is delivered at the moment of open, and is optimized based on the device, the email client and the network conditions, so that each recipient enjoys the highest possible quality of playback.
What's the benefit of playing my YouTube videos in my email campaigns?
As well as increasing the reach and return-on-investment of your video marketing, adding YouTube videos to your email campaigns also increase the engagement and conversion of your email marketing.
Will my YouTube videos get more views when I send them over email?
Adding video to your email means that many more people will view your video content, even though these additional views do not directly increment the tally of views counted by YouTube. However, if your video email clicks through to your YouTube channel, then the increased engagement of your email will also drive additional views on YouTube.
Enter your email address to send a sample video email to your inbox. Mouseover the video to preview the full campaign.
Olive Garden Now In Delicious HD Video
Restaurants Video email lets customers see the family experience and the enjoyable time waiting for them at their local Olive Garden.
Video Displays The Service And The Fun
Restaurants Grill season is here, and LongHorn Steakhouse's delicious cut of meat and most popular dishes will make customers crave with video emails.
Small Wonders That Help The Environment
Environment Patagonia Provisions can educate their audience about fishing solutions that will help climate change using quality video in email.
Pizza Looks More Delicious In HD Video!
QSR At Pizza Hut there are tons of tasty deals, and what better way to make your customers crave pizza than with HD video emails!