Accelerate Your Email Marketing Outcomes
Add Video To Your Emarsys Email Campaigns
Supercharge your email conversion. Sell more stuff.
Engage your audience, supercharge your conversion
and sell more product

with Emarsys video email

Video ❤️ Email
Easily add video to your email marketing campaigns.
High quality video that plays automatically on 99% of inboxes.
Patented Video Email technology works with any email platform.

Increase Video Views
Video is the most engaging content. Email is the most trusted channel.
Start sending your best content to your best audience.
Maximize the reach and ROI of your video marketing.

Optimize Engagement
Video stimulates interest and desire more than any other content type.
Video email viewers are better qualified to drive post-click activity.
Get more clicks. Sell more stuff.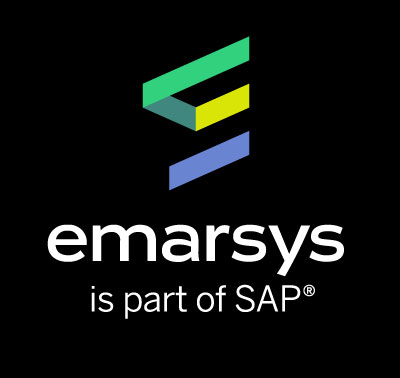 Emarsys, part of SAP, is the omnichannel customer engagement platform of choice for more than 1,500 companies worldwide.
Playable is an Official Emarsys Partner.
Playable is fully integrated with the Emarsys Platform, making it quick and easy to add video to your Emarsys email campaigns.
Learn more below, by quickly adding a free video to your Emarsys campaign, or by watching the video guide, or reading the step-by-step tutorial.
You can also also request a demo of how Playable works with Emarsys to accelerate email marketing outcomes such as increased checkout sales.
Start your 30-Day Free Trial today – no credit card required.
We also recommend that you ask Emarsys to add Playable to your Emarsys Add-On Menu, so you can enjoy single sign-on.
Get started FAST with one of our free sample videos for Emarsys
Watch The Video Guide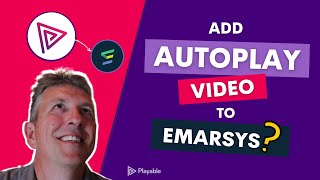 Let's Talk!


Frequently Asked
Questions
How can I embed video in my Emarsys email?
Video is easily added to your Emarsys email campaign, using the Playable Add-On. Simply upload the video to Playable, copy the Embed Code, and paste it into an Emarsys Scripting Language block in Emarsys.
How is Emarsys Scripting Language used to add video content to my emails?
Simply paste the video Embed Code from Playable into an Emarsys Scripting Language block when creating your email template. The Embed Code is optimized for Emarsys to ensure the best video viewing experience for all email recipients.
How long does it take to add video to Emarsys email campaigns?
In just a few minutes you can be sending video email campaigns from Emarsys. Simply upload your video into Playable and copy the Embed Code into your email template via the Emarsys Scripting Language pop-up box.
What are the benefits of installing Playable as an Emarsys Add-On?
It is recommended to ask Emarsys to install Playable in your Add-On menu, so you can enjoy the benefits of single sign-on, and securely manage your access to Playable Video Email using your Emarsys account credentials.
What is the quality of video playback in emails sent using Emarsys and Playable?
Playable delivers the highest quality video formats, including MP4 and HEVC, to each email recipient depending on their device, email client and networking conditions, so that every recipient enjoys the highest possible playback quality.
Enter your email address to send a sample video email to your inbox. Mouseover the video to preview the full campaign.
Enjoy The Zoo From Your Inbox
Theme parks San Diego Zoo's video showcasing the evolution of the Safari Park on its 50th anniversary highlights the powerful impact of video in email.
Video Displays The Service And The Fun
Restaurants Oscar's Steakhouse can showcase delicious dishes, refreshing drinks, live entertainment, and a glamorous ambiance in video email campaigns.
It Is Just Cool To Watch Pets Have Fun
What better way to sell toys for pets than to watch pets having fun with toys. Video email marketing delivers the emotion behind the product.
Video Email Can Tell Your Brand Story
The National Bank of Canada can deliver product information, investment advice, and financial strategies, or have fun with an engaging brand story