Video Email Video Formats
Playable loves your video content
Upload source videos as easily as drag & drop a file or enter a link. Drag from your desktop, access your internal video content or let Playable retrieve the best quality versions from video links (i.e. YouTube, Vimeo, facebook, Instagram etc.)
Playable
brings Video to

email
Playable delivers optimized video and live video streaming broadcasts, to your Video Email marketing.
Upload your videos content by either drag & drop a file or enter a link. Drag from your desktop, access your internal video content from Wistia or Brightcove, or let Playable retrieve the best quality versions from video links (i.e. YouTube, Vimeo, facebook, Instagram, twitch etc.) By way of example here's our tutorial on how to add a YouTube video to a Mailchimp email and Here's how to add an MP4 Video into a Mailchimp email
Playable's Live Stream feature plugs your live broadcasts directly into everyone's email. At the moment of open Playable's Video Email will retrieve and stream the live feed into the email.
To feature Live Streaming in your next Video Email please contact us
How Does
Video Email

Work?
It works great!
With zero IT integration required it's super simple to create and send video email campaigns.
Simply upload your video content (all video sources and file types are accepted), and Playable will generate all the video files required for playback on all devices and all email clients. Then copy the Embed code and paste it within your email template to send using your preferred email platform.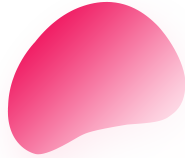 Evolve your
email campaigns with

Video Email
Playable is evolving email to include the content which car buyers and enthusiasts prefer…. Video.