Get More Views Of Your TikTok Videos
Add TikTok Videos To Your Email Marketing
Get More Views, Get More Clicks, Sell More Stuff.
Increase your video views, increase your email response, engage your audience
and sell more product

with Video Email for YouTube.

Video ❤️ Email
Easily add video to your email marketing campaigns.
High quality video that plays automatically on 99% of inboxes.
Patented Video Email technology works with any email platform.

Increase Video Views
Video is the most engaging content. Email is the most trusted channel.
Start sending your best content to your best audience.
Maximize the reach and ROI of your video marketing.

Optimize Engagement
Video stimulates interest and desire more than any other content type.
Video email viewers are better qualified to drive post-click activity.
Get more clicks. Sell more stuff.
Is your business producing marketing videos for TikTok?
And do you want those videos to get more views, so that more people take action and visit your site and buy your products?
As you've probably found out, it's really hard for business videos to get lots of views on TikTok, because it's only personal videos which go viral.
Instead of attempting to crack the code of viral videos, here's an alternative for you if you also do email marketing.
You can massively increase the number of people who see your TikTok videos, by embedding your videos in an email campaign and sending it out to your list.
Learn more below, by watching the video guide, or reading the step-by-step tutorial.
Start your 30-Day Free Trial today – no credit card required.
Frequently Asked
Questions
Can I embed TikTok videos into email campaigns?
Yes you can have TikTok videos play directly in email campaigns by uploading your TikTok video into Playable, then copying the generated Embed Code and pasting it into the email template of your chosen email platform.
What are the benefits of playing TikTok videos in email campaigns?
By including your TikTok video content in your email marketing campaigns, you increase the engagement and conversion of your email marketing, as well as increasing the reach and ROI of your video marketing.
What duration should TikTok videos be in video email campaigns?
Videos played in email campaigns should be between 10 and 30 seconds in duration, for optimal audience engagement, making most TikTok videos ideal for email marketing.
What size of TikTok videos are best for using in an email campaign?
Most TikTok videos are portrait aspect ratio, making them ideal for playing in email marketing campaigns. Playable allows any TikTok video of any aspect ratio to be added to an email campaign. Email audiences are now mobile-first, so a portrait video works great and is also recommended for your email campaigns.
Enter your email address to send a sample video email to your inbox. Mouseover the video to preview the full campaign.
Celebrate Every Holiday With Budweiser
With video email campaigns, Budweiser can bring delicious ice-cold buds to their customers in every holiday or special occasion.
Memphis Zoo Creates Memories With Video
Theme parks The Memphis Zoo can invite families to their facilities with these entertaining high-quality video emails, as easy as opening their inbox.
Enjoy The Zoo From Your Inbox
Theme parks San Diego Zoo's video showcasing the evolution of the Safari Park on its 50th anniversary highlights the powerful impact of video in email.
A Rampart Casino Experience In HD Video
Gambling Nothing is better than a high-definition video to show customers the allure of a resort with all its appealing features...directly in their inbox.
Step-by-step Tutorial

Step-by-step Tutorial

Watch The Video Guide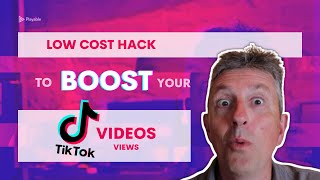 Follow This Strategy To Massively Increase Views On TikTok Videos For Brands