Get More Views Of Your Facebook Videos
Add Facebook Videos To Your Email Marketing
Get More Views, Get More Clicks, Sell More Stuff.
Increase your video views, increase your email response, engage your audience
and sell more product

with Video Email for YouTube.

Video ❤️ Email
Easily add video to your email marketing campaigns.
High quality video that plays automatically on 99% of inboxes.
Patented Video Email technology works with any email platform.

Increase Video Views
Video is the most engaging content. Email is the most trusted channel.
Start sending your best content to your best audience.
Maximize the reach and ROI of your video marketing.

Optimize Engagement
Video stimulates interest and desire more than any other content type.
Video email viewers are better qualified to drive post-click activity.
Get more clicks. Sell more stuff.
Are you a Facebook Video Marketer? Is your business making video content to show on Facebook?
A few years ago it was easy to publish your videos to all your followers on Facebook and they would all see it in their news feed.
These days, a business can reach barely 1% of its followers on Facebook before you need to start paying Facebook to promote your videos.
What about the other 99% of your audience?
If you also reach those people via email marketing, you're in luck. Because you can now embed your Facebook videos in your email campaigns, and significantly increase the number of people who get to watch your videos.
Learn more below, by watching the video guide, or reading the step-by-step tutorial.
Start your 30-Day Free Trial today – no credit card required.
Frequently Asked
Questions
Can I embed a video in my Mailchimp email campaign?
Yes you can! High-quality videos can be embedded into any Mailchimp campaign. Playable recommends using the Playable Video app as the easiest and quickest method to add video to your email.

What videos can I use for my video emails?
The Playable Video app allows you to add video from the following sources: 
* Upload any video file. Supported formats include MP4, MOV, HEVC, WebM, AVI, WMV, MKV, and OGG
* Import from URL, including like YouTube, Vimeo, Facebook, Twitter, TikTok, and hundreds of other sites
* Videos from your Playable account
* A gallery of free video samples, curated by Playable and Mailchimp
How do I use the Playable Video app?
Here is the complete Video Tutorial & Step-By-Step Guide explaining how to use the Playable Video app to add videos to your Mailchimp email campaigns.
Does video email work on all email clients and apps?
Video email works on 100% mobile & 99% desktop email clients. Only legacy desktop versions of Outlook do not play video or animated GIFs. The vast majority of email clients will play HD video (i.e. MP4 & HEVC) with millions of colors directly in the email. To see our full video-to-email client compatibility list, please refer to our Knowledge Base.
What are the benefits of adding video content to my Mailchimp email campaigns?
Video email expands the reach of your video content - from Playable, YouTube, Instagram, TikTok, Vimeo, etc. - to your best audience; your Mailchimp email audience! Video also increases the engagement and conversion of your email marketing; more views, more clicks, and you sell more stuff.
Enter your email address to send a sample video email to your inbox. Mouseover the video to preview the full campaign.
Crealy Rides Now In Entertaining Videos
Theme parks With high-quality video email, Crealy Theme Park can show off their new and exciting rides, right in everyone's inbox...so get in line!
Video Brings The Show To Your Email
Gambling With HD video email, we'll get ready to buy tickets to sing along in Casinos Regina & Moose Jaw shows!
Celebrate Independence With Video Email
Gambling The Plaza Hotel & Casino can allure customers to their events and attractive facilities in HD video email, get ready for selling tickets!
Dinner Is Served At LongHorn Steakhouse
Restaurants Grill season is here, and LongHorn Steakhouse's delicious cut of meat and most popular dishes will make customers crave with video emails.
Watch The Video Guide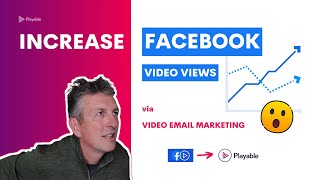 Low Cost Promotion Strategy To Reach 99% Of Your Facebook Audience