Get More Views Of Your Facebook Videos
Add Facebook Videos To Your Email Marketing
Get More Views, Get More Clicks, Sell More Stuff.
Increase your video views, increase your email response, engage your audience
and sell more product

with Video Email for YouTube.

Video ❤️ Email
Easily add video to your email marketing campaigns.
High quality video that plays automatically on 99% of inboxes.
Patented Video Email technology works with any email platform.

Increase Video Views
Video is the most engaging content. Email is the most trusted channel.
Start sending your best content to your best audience.
Maximize the reach and ROI of your video marketing.

Optimize Engagement
Video stimulates interest and desire more than any other content type.
Video email viewers are better qualified to drive post-click activity.
Get more clicks. Sell more stuff.
Are you a Facebook Video Marketer? Is your business making video content to show on Facebook?
A few years ago it was easy to publish your videos to all your followers on Facebook and they would all see it in their news feed.
These days, a business can reach barely 1% of its followers on Facebook before you need to start paying Facebook to promote your videos.
What about the other 99% of your audience?
If you also reach those people via email marketing, you're in luck. Because you can now embed your Facebook videos in your email campaigns, and significantly increase the number of people who get to watch your videos.
Learn more below, by watching the video guide, or reading the step-by-step tutorial.
Start your 30-Day Free Trial today – no credit card required.
Watch The Video Guide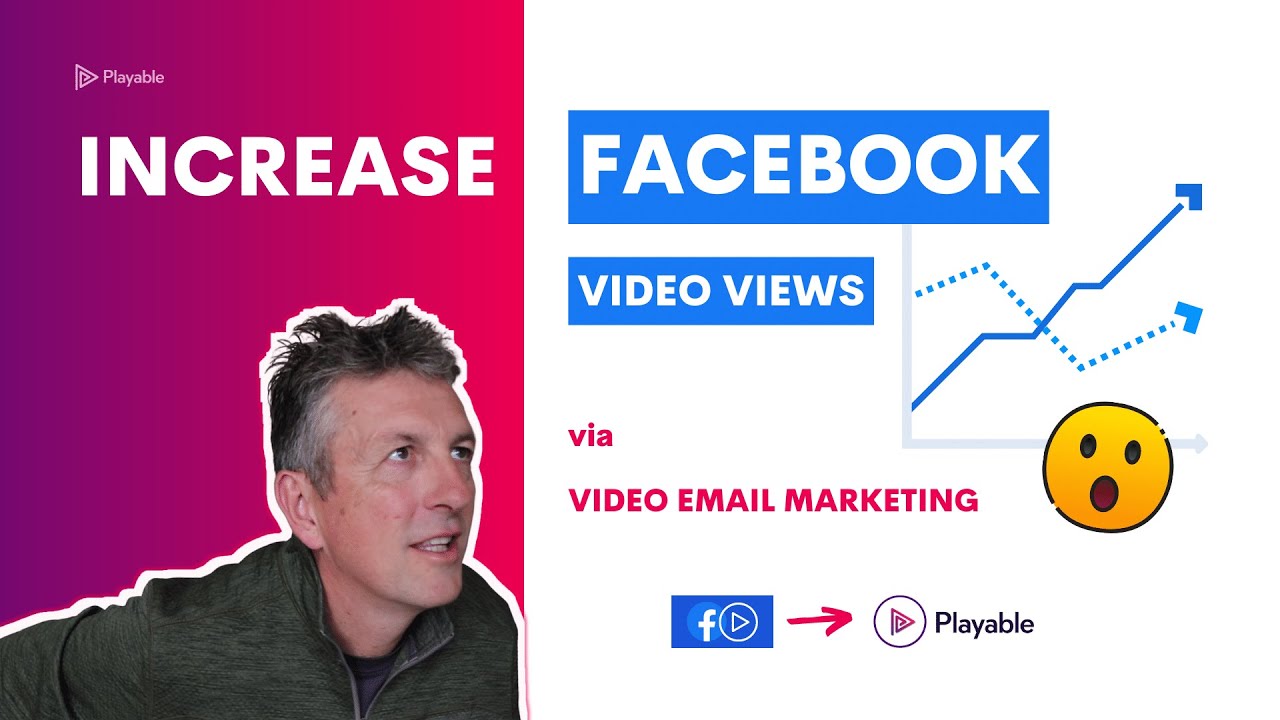 Case Studies & Examples

Let's Do This

No credit card required.
Frequently Asked
Questions
Can I embed a video in my Mailchimp email campaign?
Yes you can! Simply upload your video to Playable, copy the Embed code, and Paste into a Code Block in Mailchimp.

How does video play in my Mailchimp email campaigns?
Videos play automatically when the email is opened on 99% of inboxes. There's no need to click on a thumbnail of the video before it plays! Recipients using legacy Microsoft Outlook on Windows will see a static image instead.
Can I add a video using the New Mailchimp Builder?
Not yet. Mailchimp's new builder does not support adding HTML code to an email template. Instead, use Mailchimp Classic Builder to add Playable videos to your email campaigns.
Does video email work on all email clients and apps?
Yes, video works on all email clients. The highest quality video formats, including HEVC and MP4, are delivered to each email recipient, based on the device, email client and networking conditions.
What are the benefits of adding video content to my Mailchimp email campaigns?
Adding video to your Mailchimp email campaigns increases the reach and ROI of your video marketing, and increases the engagement and conversion of your email marketing; more views, more clicks, and you sell more stuff.
Enter your email address to send a sample video email to your inbox. Mouseover the video to preview the full campaign.
Live Email Marketing During Live Events
Sports Playable's live video email marketing drives audience involvement before and during any live events, including sports, music, corporate, etc
Red Bull Live Music Festivals
Music All the advantages of direct and immediate audience engagement you receive with live streaming video directly into your inbox
The Return Of An Australian Legend
Travel Tourism Australia gained global acclaim for its Crocodile Dundee marketing campaign. Ideal for Welcome journeys via Video Email.
Brightcove Promotes The Video Advantage
Advertising Technology Brightcove's message of Do More – And Sell More – With Video can only truly be promoted with high-quality video email!
Watch The Video Guide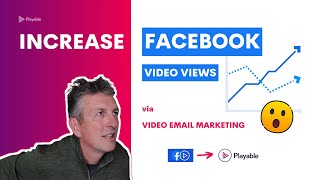 Low Cost Promotion Strategy To Reach 99% Of Your Facebook Audience